About Us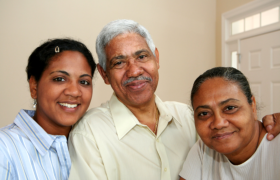 Prestige Family Care Homes is a home for seniors and older adults who prefer a residential environment for their retirement. Based in Durham, North Carolina we offer our residents the peace of mind that their health care needs are addressed and that their safety is ensured.
We have been serving the community's elderly population for many years. With each year, we look forward to harmonious living with our residents who consider our staff to be their extended family.
Living at Prestige Family Care Homes has made a positive impact on many of our residents. We are grateful for the opportunity of being part of their lives and we honor them by providing quality, respectful and dignified assisted living services.